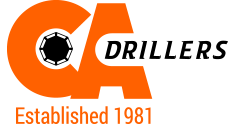 08009750891
info@cadrillers.com
Soft Strip Demolition
CA Drillers is one of the most renowned companies in London, Kent & the South East that offers unmatched soft strip demolition services for residential, commercial and industrial applications. We have a team of extremely proficient soft strip demolition experts, who have years of experience in removing all sorts of non-structural elements from buildings before they undergo a remodelling, refurbishment and demolition work.
We take deadlines very seriously so that our clients can accomplish their projects at the right time.
Some of our Soft Strip Demolition activities include removal of heating, ventilation and air conditioning systems, fixtures and fittings, floors and internal ceilings, and temporary structures.
Reasons for choosing CA Drillers for your Soft Strip Demolition requirements
We use advanced soft strip techniques to remove non-structural elements from both inside and outside of buildings and structures
Our soft strip demolition experts can remove all the recyclable material such as wood, doors and frames, metal, and plastic items etc., before the demolition of the buildings
We help you maximise the amount of waste that can be reused and recycled
We execute soft strip demolition services in a very safe manner so that it won't affect your neighbours as well as the nearby buildings and structures
Our strip demolition experts are very particular about accomplishing your project within the time frame
We often carry out strip demolition services with partial demotion to eliminate non-structural elements
Our experts use techniques like diamond cutting, hydraulic bursting and robotic demolition for partial demolition so that non-structural elements such as internal ceilings, floors and temporary structures can be easily removed
The soft strip demolition techniques that we use produce no dust and noise on the job site, which eventually proves to be very helpful for the health of the workers
Our team at CA Drillers have a robust technical expertise and experience in Soft Strip of buildings working on projects of all values from small complex projects to large extensive projects of high rise properties. CA Drillers is committed to meeting our clients programme and budget on all projects
Find out how our expertise can help you by calling
CA Drillers on

08009750891