News
September 2020
The team have been busy in New Romney.
They use the Track saw and Brokk  to create an opening in to a heavily reinforced existing bank fold wall.
July 2020
Specialist plunge wire sawing on a project in Central London. CA Drillers are undertaking several drainage runs up to 2m deep reinforced concrete. Speed is of the essence so we opted for this option over stitch drilling
June 2020
We have added 3 new low emission vehicles to our fleet at C A Drillers. This consists of 2 new Renault Trafic vans and a Renault mini bus. Where possible we are adding newer more energy efficient vehicles to our expanding fleet.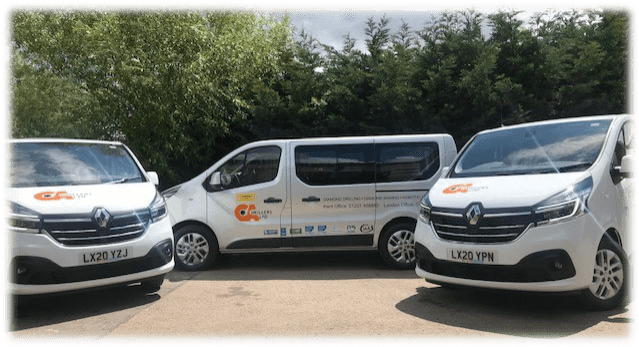 The new vans are more environmentally friendly due to less fuel consumption and low CO2 emissions which is helped by the vans integrated stop and start technology. Adblue is used which helps to cut down on emissions which overall reduces pollution.
All of our vans are fitted with trackers to help keep track of the speed and location. This enables us to look at different routes while ensuring our operatives are driving economically. We are constantly looking for new ways in lowering our CO2 emissions by purchasing newer vehicles where possible.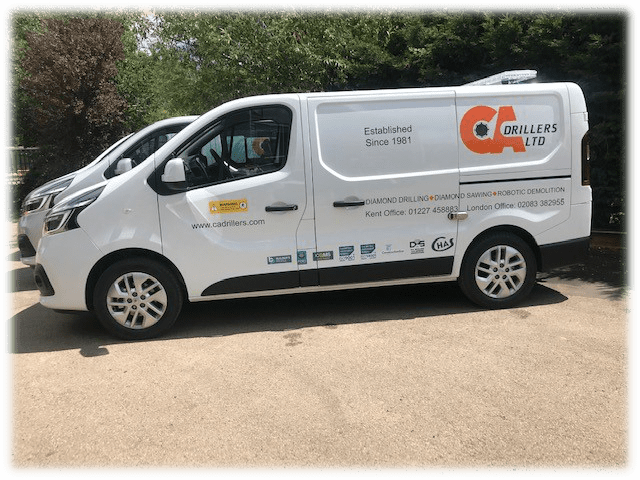 The new range is very modern looking inside, with lots of new additions. This will make the journey a lot more comfortable and smooth for our drillers.
November 2019
Further to our current and ongoing work on the south west highways our fleet of 40 vehicles are now being updated to be compliant with all highway maintenance specifications of retro-reflective microprismatic material and necessary beacons and strobes.
This is part of our on going commitment to our ever changing customer requirements.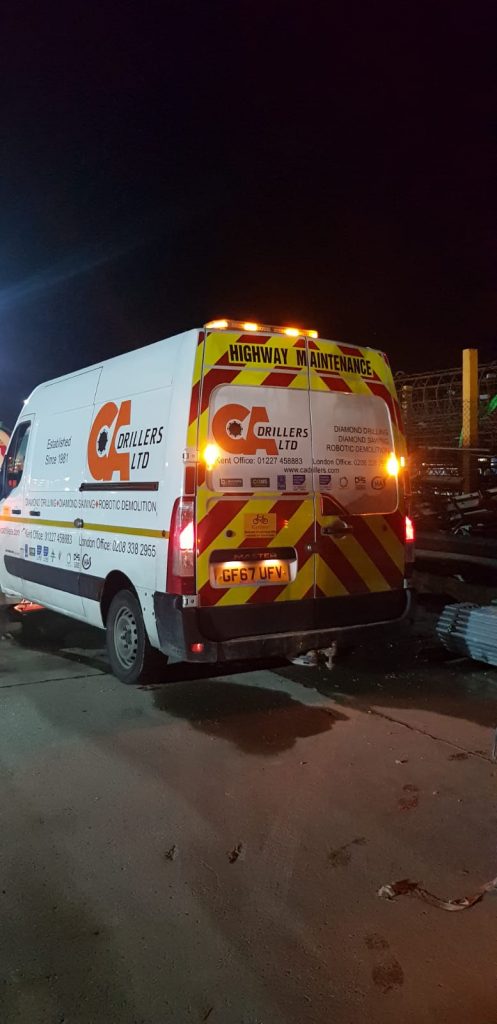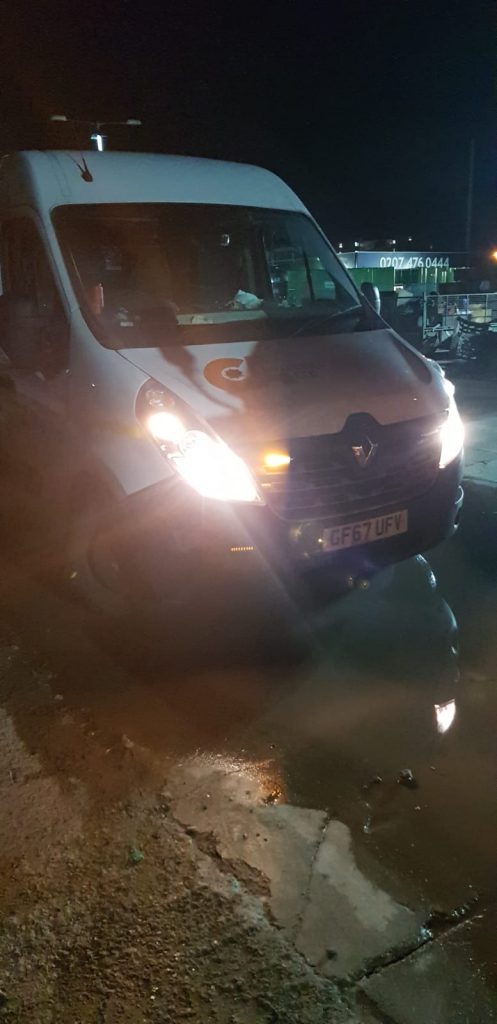 October 2019
CA Drillers are proud to be working on our 2nd job in France – this time working in Paris!! This is exciting news for CA Drillers expanding into Europe! We have been requested by our client to remove an existing reinforced concrete staircase which spans over 4 floors along with the landing areas on each floor. Additional to this main scope of works we are diamond cutting and breaking out to form new doorways and carrying soft strip throughout existing office areas. Due to the narrow landing areas we were unable to utilise our Brokk for this works. Instead we fabricated our Pentruder track to enable it to be set up on the staircase itself and then flush cut to the existing wall. We then incorporated diamond drilling, hydraulic bursting and breaking to remove the cut sections.
The area of works was propped with scaffolding to protect the area below and create a safe working environment. All debris being removed to skips via a rubble shoot through the middle of the staircase for maximum efficiency. We have already priced a 2nd phase and are confident that the success with the 1st phase will help with securing future works across the channel!!
April 2019
C A Drillers entered this year's Diamond Award's competition (www.diamondaward.org) which was being held at the IACDS Networking Event in Bauma, Munich, Germany. We were delighted to be invited to enter by our suppliers, Pentruder UK!
We were asked to create a case study on a recent project we had worked on. There was no better project to choose than the work we have carried at London City Airport on behalf of Bam Nuttall UK.
Here is the link to our Case Study if you are intrigued!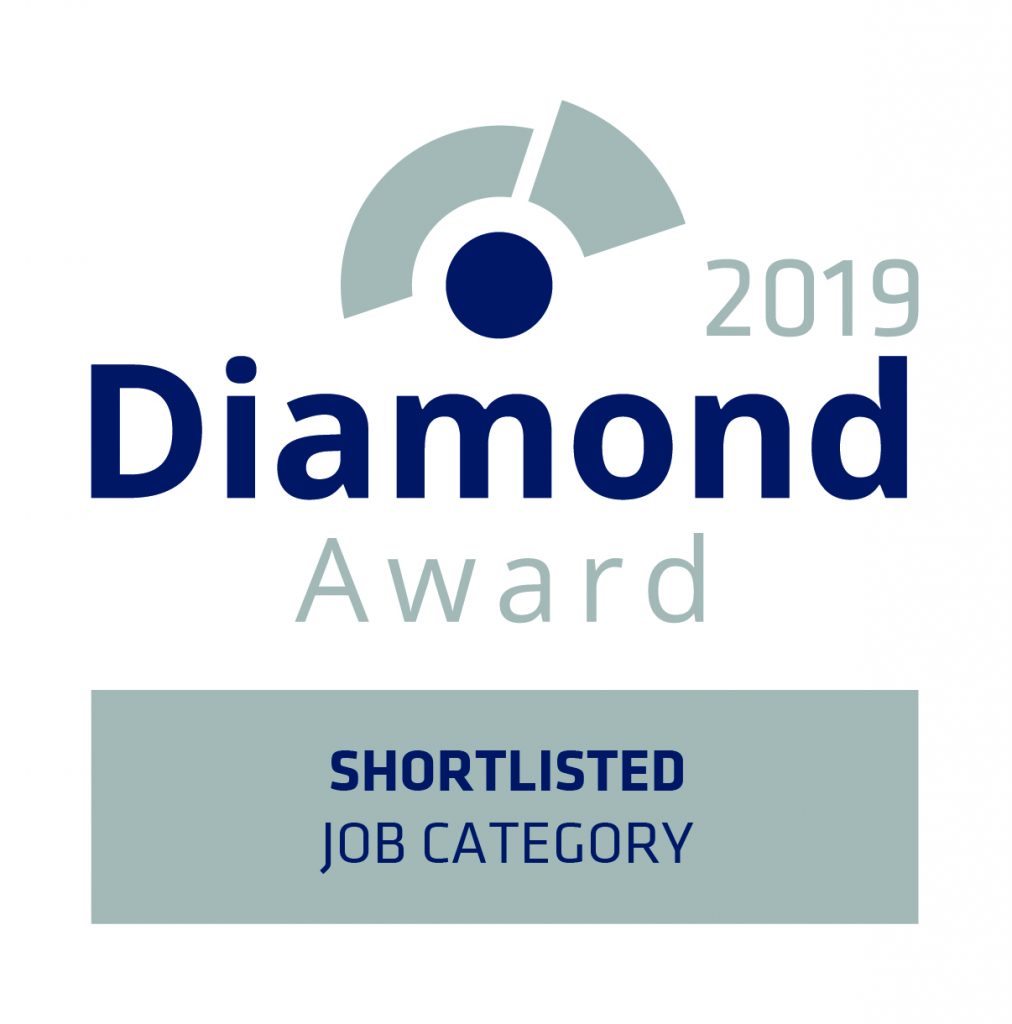 We were not lucky enough to come away with first prize but are extremely proud that we received an award for being shortlisted within the category. The competition was opened to companies world wide.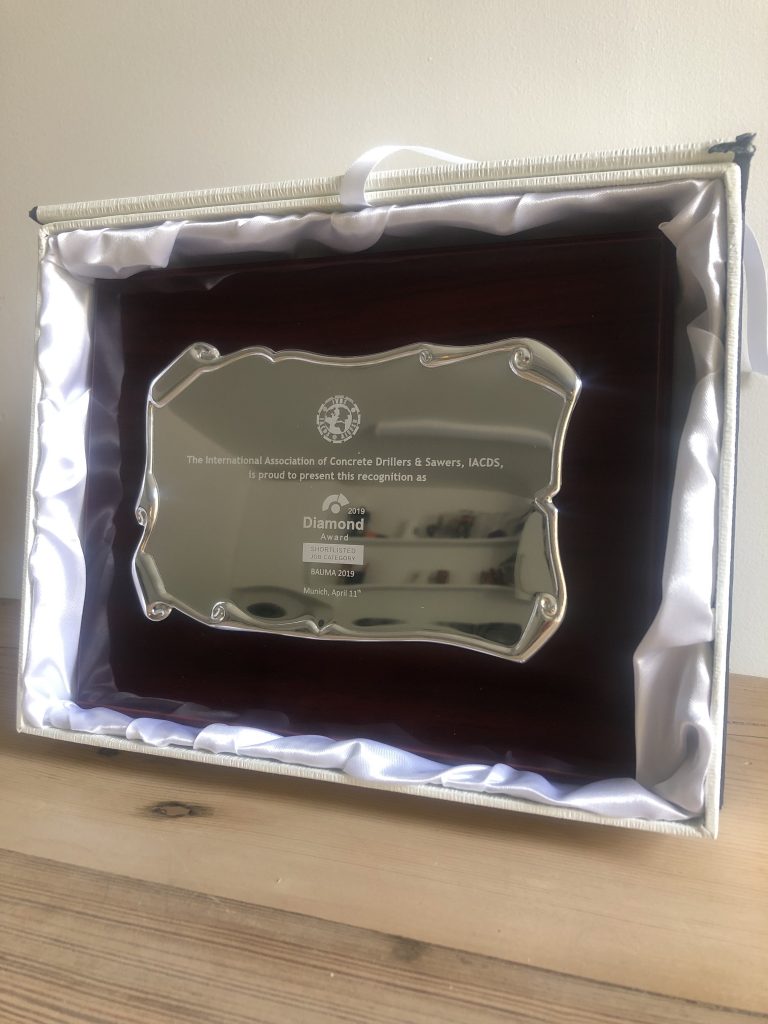 Competitors be aware, we will be bigger and better next year!
September 2018
We were honoured to work with the Grenfell charitable builds this month.
As part of the work carried out we will be featured on two programmes scheduled for broadcast on BBC 1.
Please see our link below to the BBC trailer ahead of the broadcast.
We are proud to be part of the legacy for the Grenfell community
http://www.bbc.co.uk/programmes/articles/gG4wf5cl0TC26VzMJmlNL4/diy-sos-announces-build-for-the-grenfell-community
May 2018
Track Sawing to separate a slab from a tank to enable demolition of the slab without affecting the sewage treatment tank.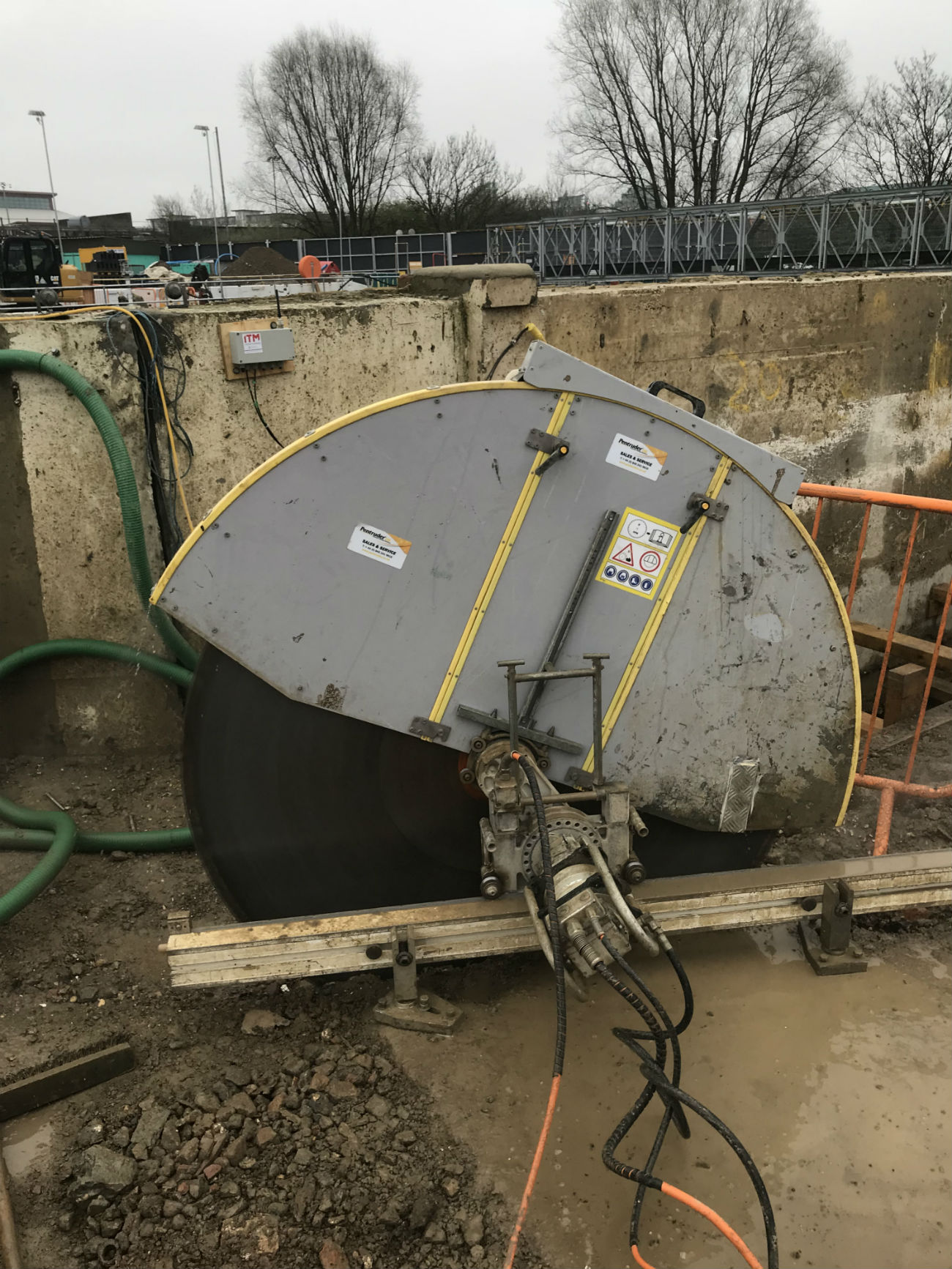 Diamond Drilling a 250mm diameter hole to accommodate new services for a client.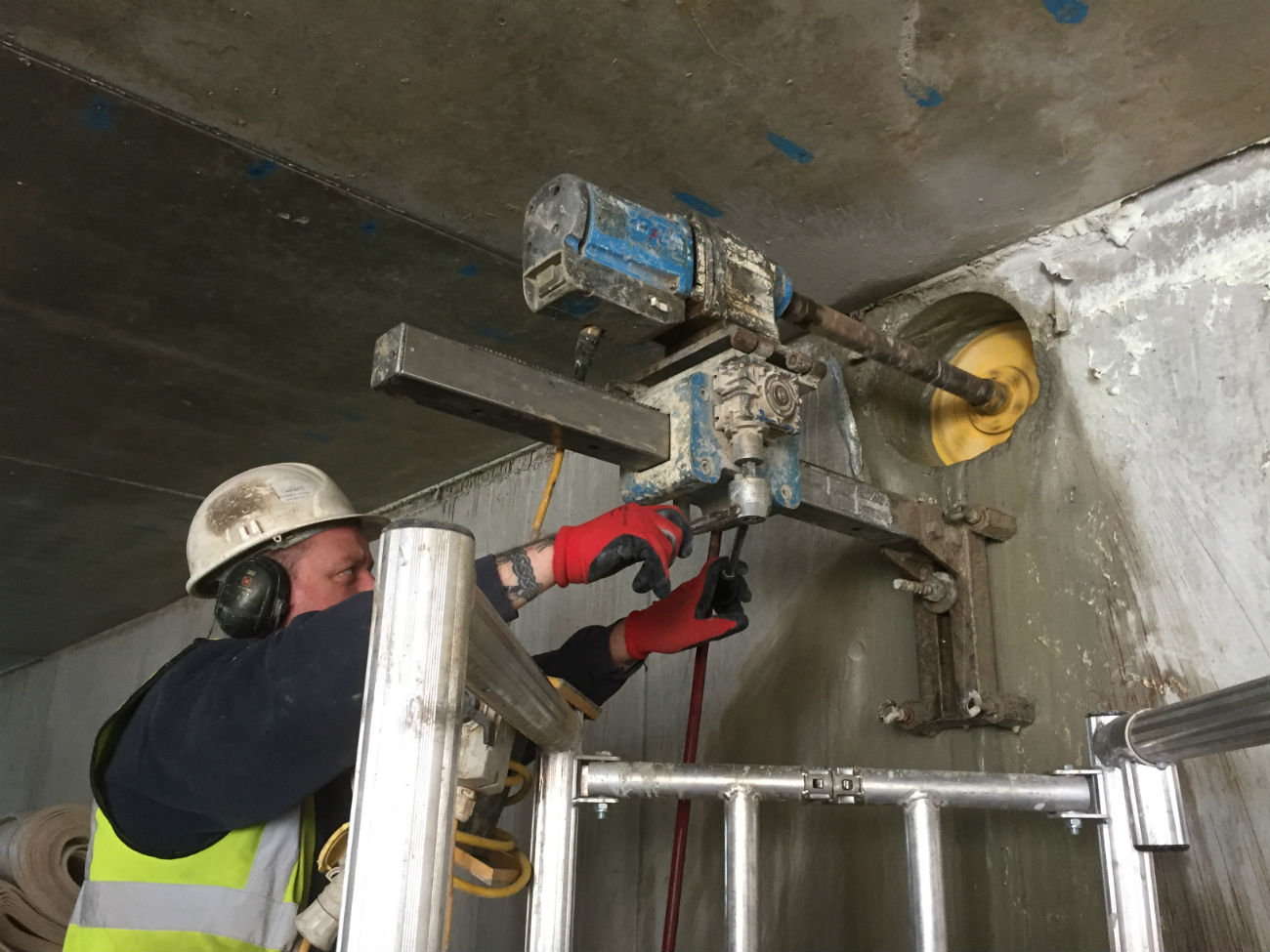 Using our Brokk Machine to pull out a reinforced concrete block that was cut out using our Track Saw.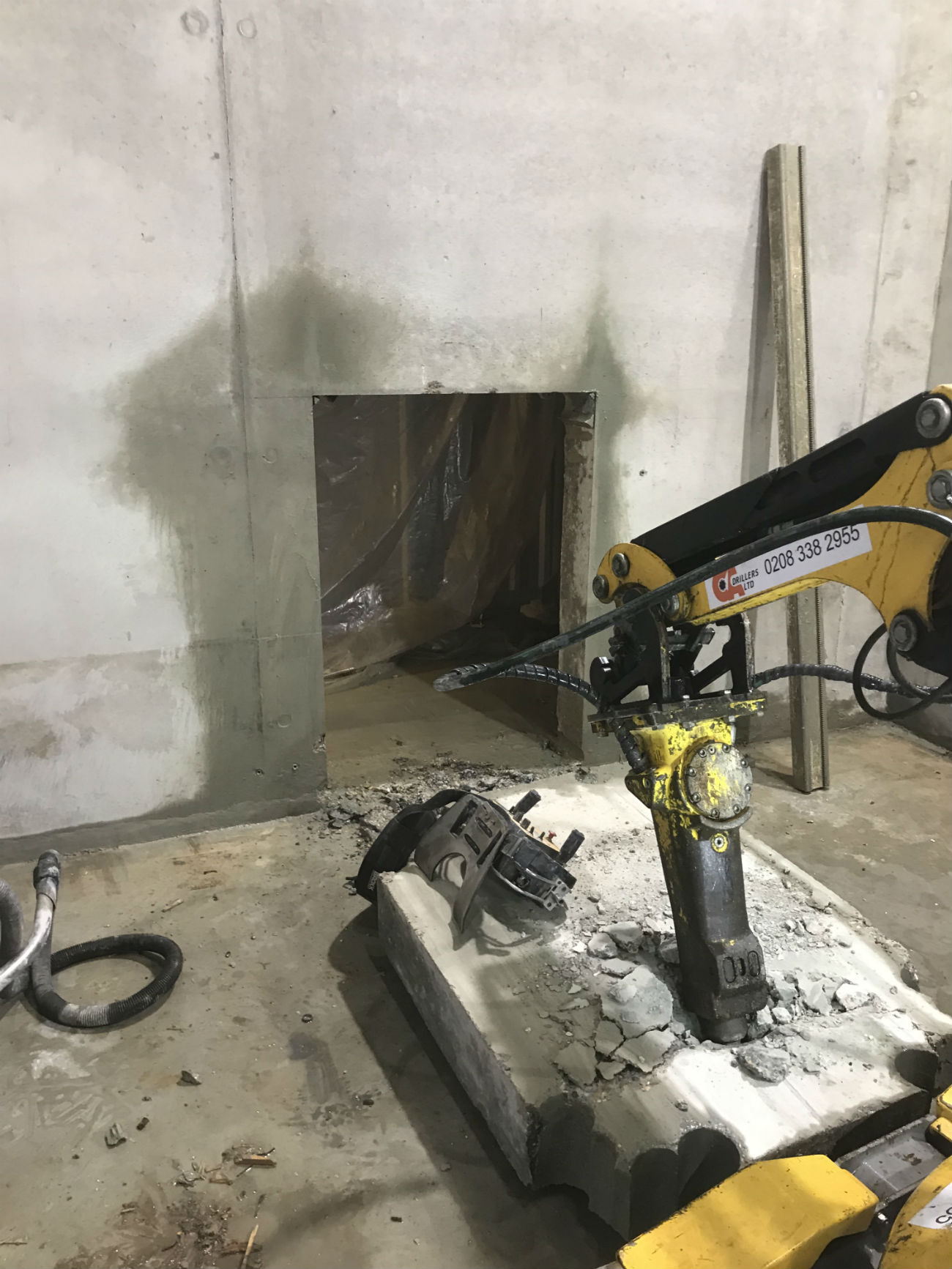 Using our Brokk Machine to break up 850 square meters of screed.
October 2017
We are delighted to be carrying out some wire sawing for the footing alterations as part of the works being carried at Boughton Golf Club. This is part of the build of a Hotel within its grounds. The project is nice and local to our head office!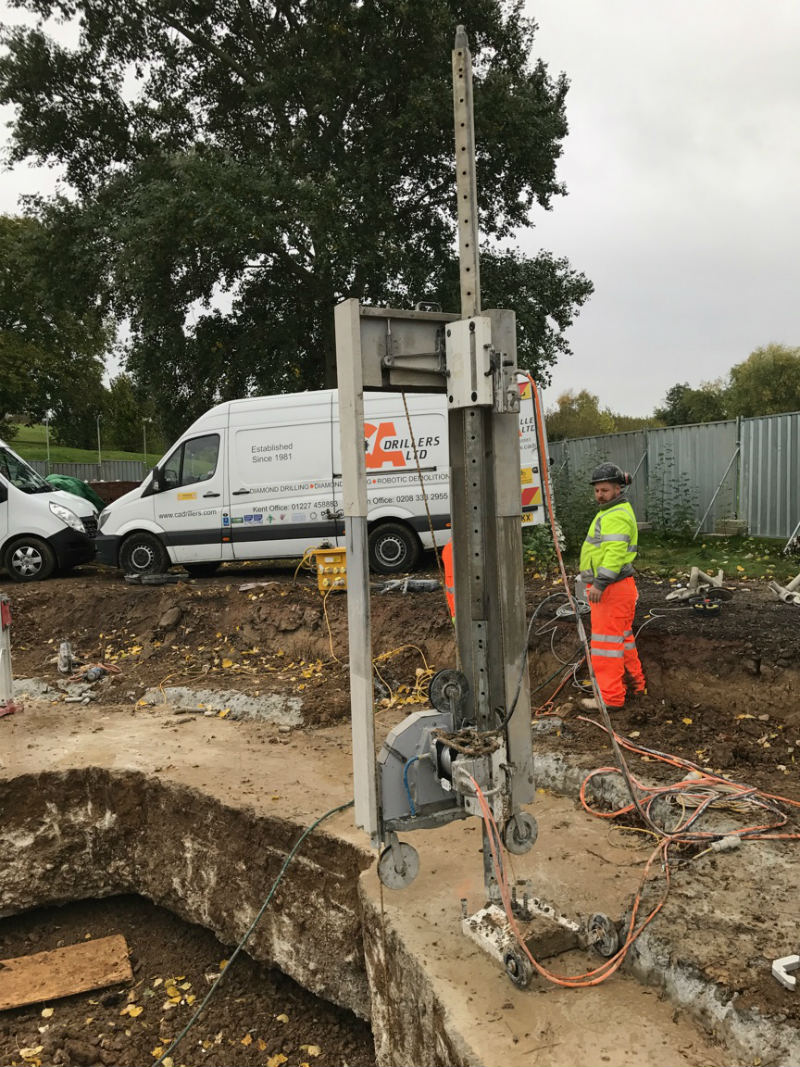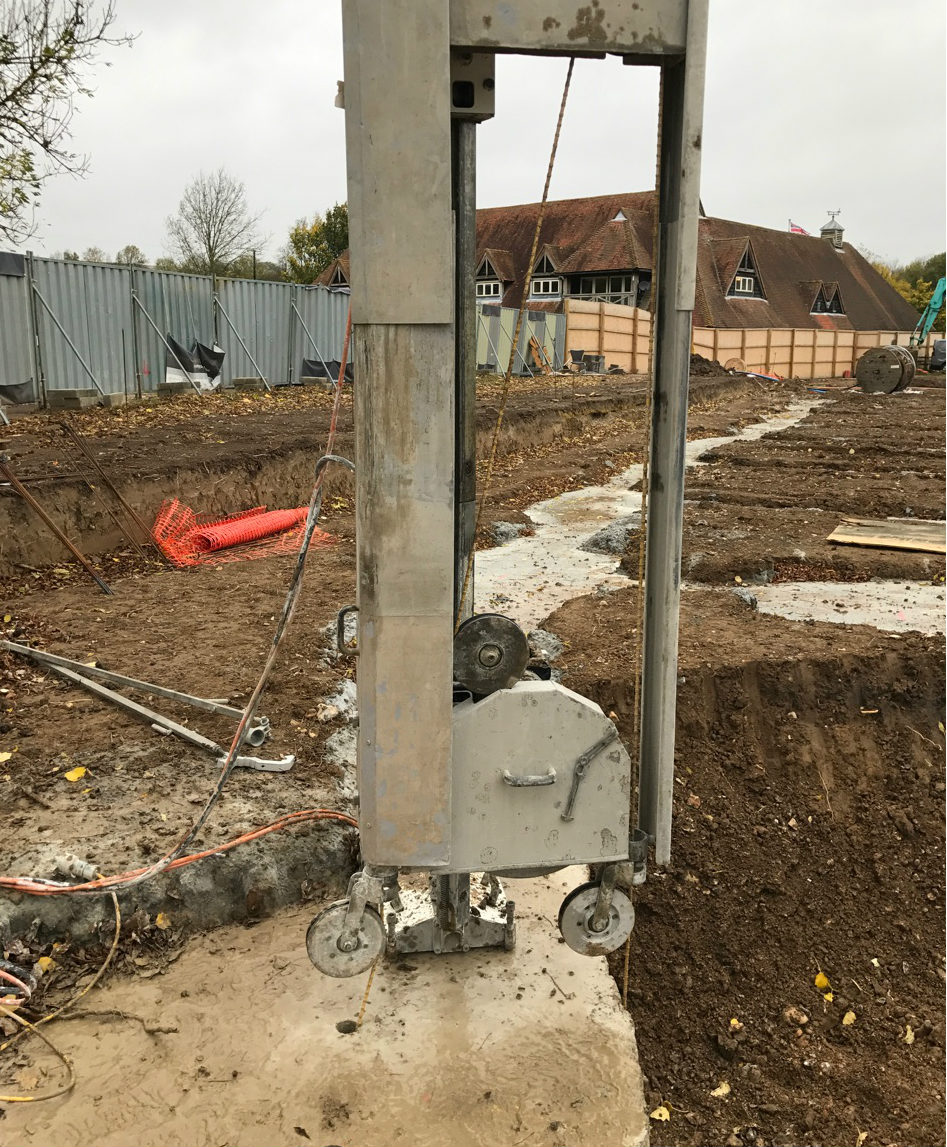 July 2017
The CA Drillers operatives working on Chelsea Barracks have been awarded the "Gang of the week" safety award for the excellent work they're doing for us on site.
Michael Uragallo
Construction Manager
Mace Limited,
Chelsea Barracks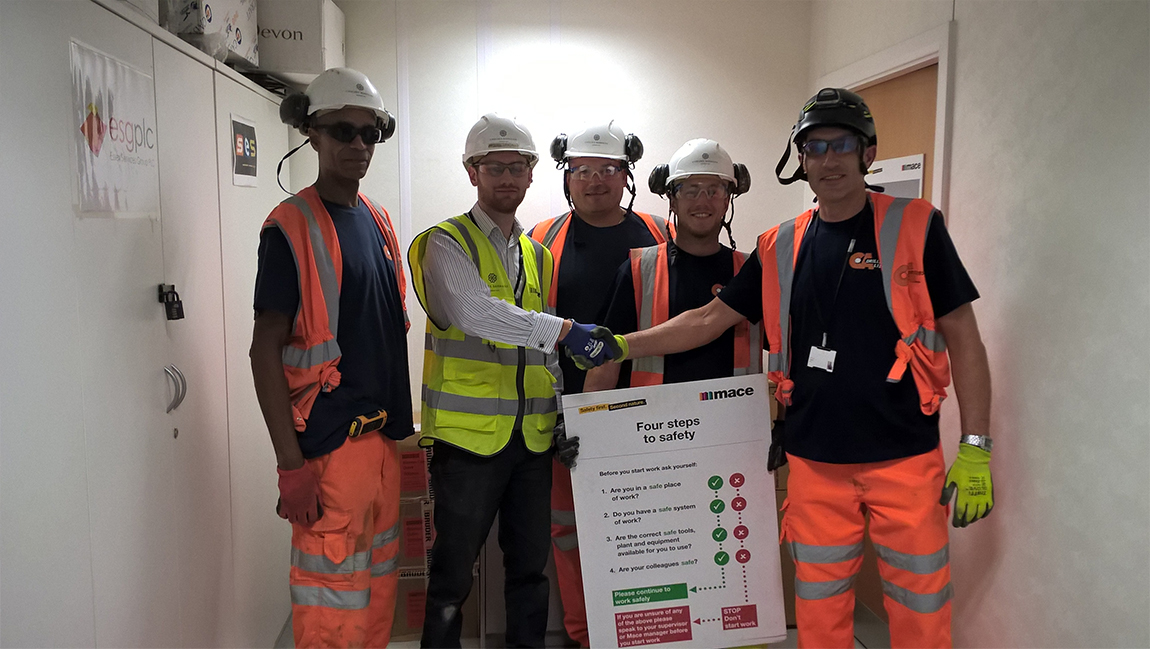 April 2017
We have recently hit £1.5m on the ongoing job at 10 Trinity Square. This project has been made up of converting the huge grade two listed building which is one of London's famous  landmarks into luxurious apartments, Hotel and Club. The job is slowly coming to an end now and is expected to be fully complete by May 2017. We are extremely proud to be part of such a huge contract in London and lucky to have witnessed such an exclusive project from start to finish.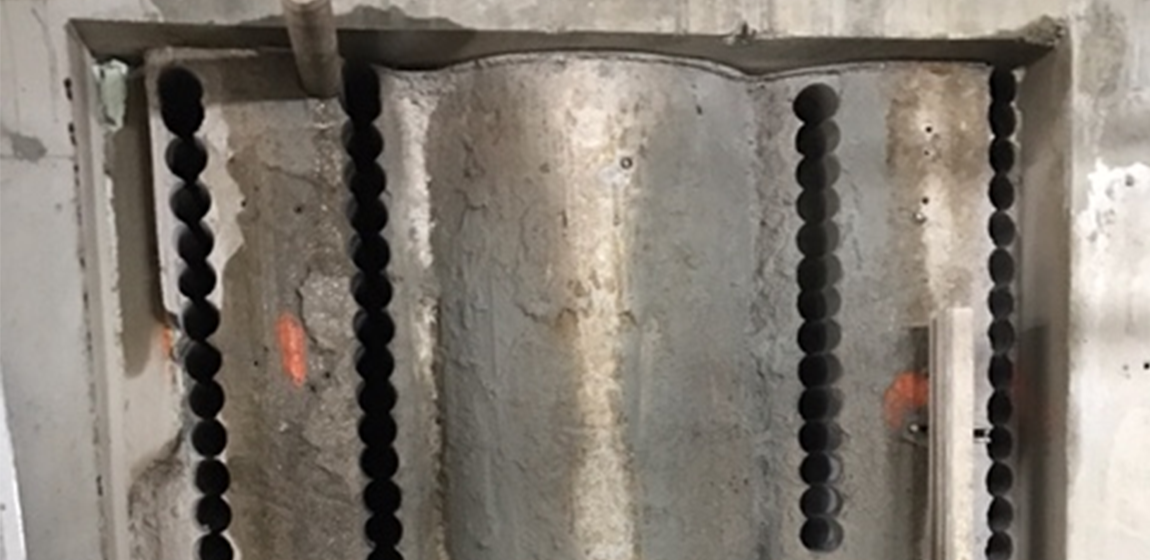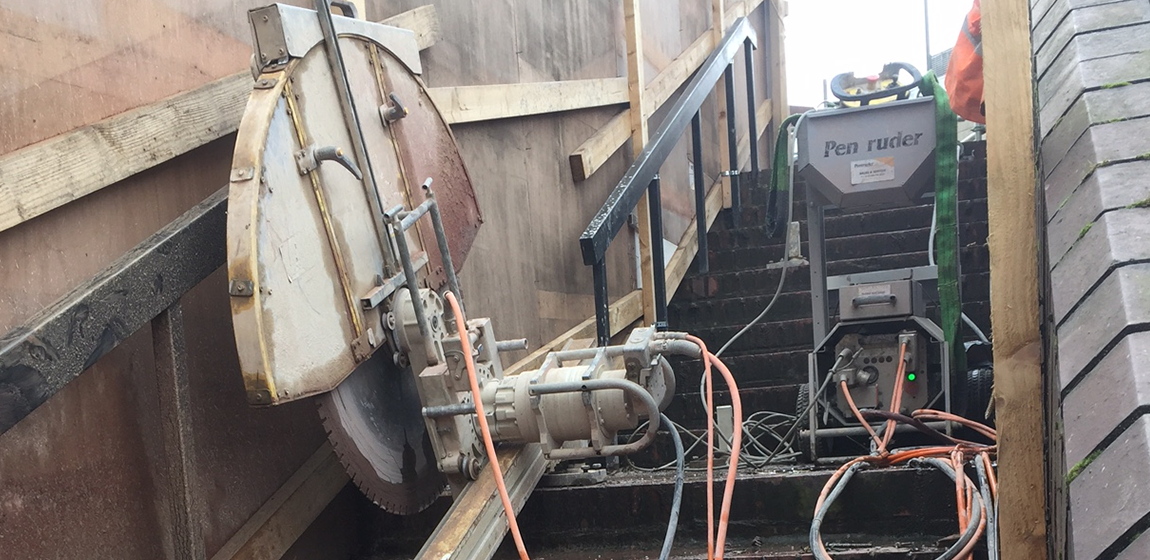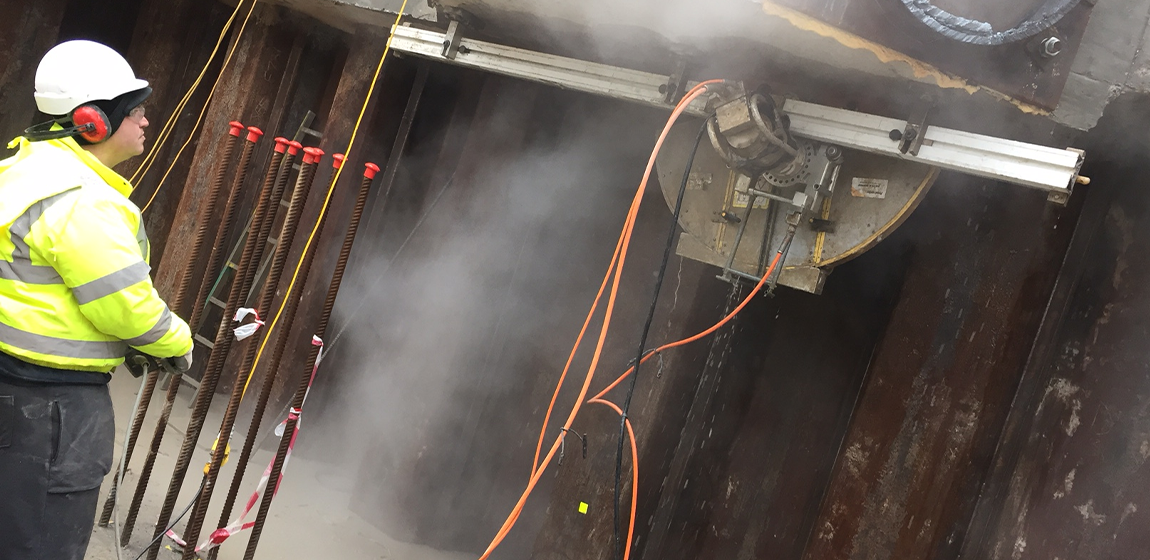 February 2017
This week we have started a new phase of works at Chelsea Barracks for Mace. We have worked on the project for around 4 months now but this week we have been able to start the required works which involve the use of one of our BROKKs! Let the demolition work commence with this beast! The BROKK 100 can most definitely stand up to the job.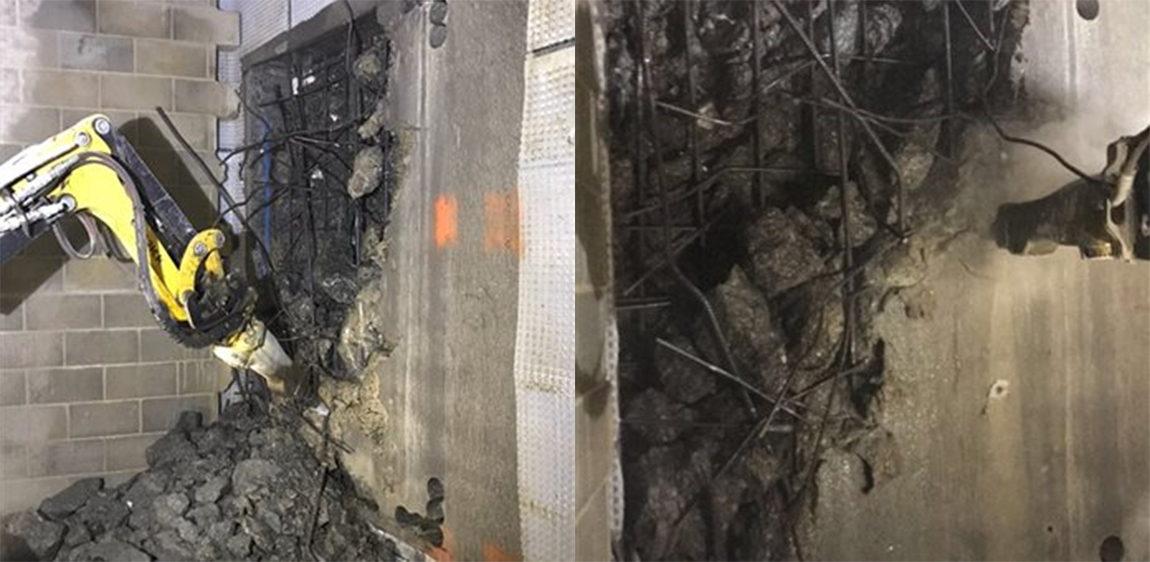 January 2017
We have just purchased another new van, first of 2017! Let's hope this is the start of a another great year. We have decided to go for an Iveco this time, seems a good choice so far.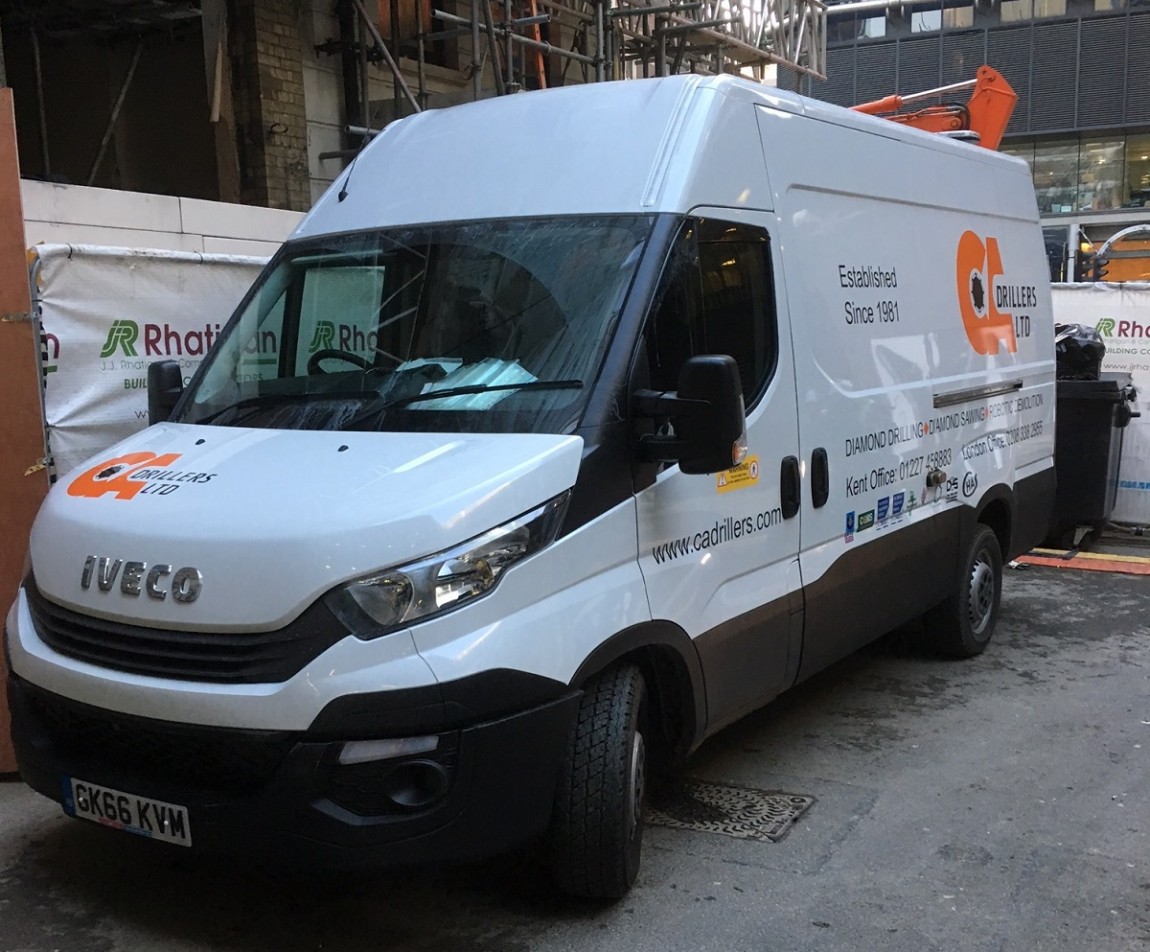 Find Out How Our Expertise Can Help You By Calling
CA DRILLERS ON
08009750891
To maximise health and safety procedures we make sure cores are held in place or supported from below when necessary to prevent hazards to personnel or equipment.